Local support - where to start
There are many organisations within Moray and Highland that support veterans, service leavers and your families and sometimes it can be overwhelming deciding who to turn to. Here you can find links to local sources of help which provide a good starting point.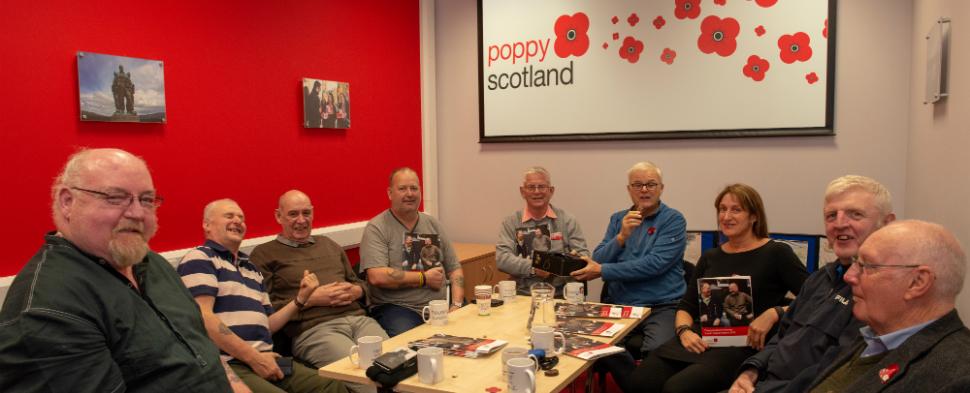 Poppyscotland provides a range of services and funds and will help you to access the support you need whether that be housing, finance, health or employment. They also support programmes to help you back in to work. Their Northern Pathways booklet provides a comprehensive list of services for the Armed Forces in north Scotland.
Their Inverness Welfare Centre is centrally located in Inverness close to public transport links and welcomes contact by phone, email or you can drop in to arrange an appointment. View opening times and contact details
VWS is committed to enhancing the quality of life for veterans and beneficiaries of Veterans UK pensions and compensation schemes and all their dependants. They provide holistic support to all ex-service personnel who request it and can give guidance and assistance on:
War Pensions Scheme (WPS) due to injury, illness or condition caused by Service pre 06.04.05
Armed Forces Compensation Scheme (AFCS) for injury or illness caused by service post 06.04.05
Armed Forces Pension Scheme (AFPS) - 75, 05 & 15 (+ med discharge)
DWP Benefits entitlement - VWS has access to the DWP computer system due to WPS overlapping benefits
Referral gateway to: in-service welfare providers, Social Services, local authorities, CAB (through ASAP), ex-service or other appropriate organisations
Contact VWS Scotland
ASAP have trained advisers to offer confidential and impartial advice on pensions, debt and money, housing, work-related issues, consumer issues and relationships. They have centres in Inverness, Nairn and Elgin
SSAFA provides lifelong help to veterans and service personnel and their families, in the local community. Their commitment is to provide support with experienced, non-judgemental and friendly advice, as well as a variety of practical services which cover a range of social, family and financial issues. They rely on public donations to continue their work.
Contact your local SSAFA branch
Unforgotten Forces is a group of 15 organisations that deliver a range of services to older veterans. Read the list of organisations and how to refer yourself or someone else. Each partner will help you access other partner services if required so you only need to contact one organisation.